PRESIDENT'S MESSAGE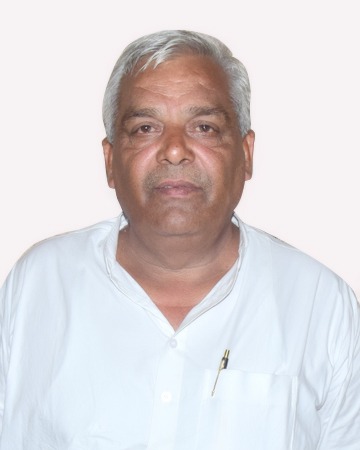 "On behalf of the entire Janta Vidhya Bhawan family, I am pleased to introduce you to Janta Institute of Veterinary Sciences (JIVS), and to offer my vision for the college. The opening of Janta Institute of Veterinary Sciences is a narrative of response to society's call. The academic year 2017-18 is the inaugural year of Janta Institute of Veterinary Sciences College. In a very short span, Janta Institute of Veterinary Sciences has built a reputation for it's innovative teaching methods and dedicated faculty. It is a matter of pride that the college has made such a stupendous start.
Challenges and opportunities are two sides of the same coin. Modern education, curriculum development and teaching methodologies must keep pace with the demand of this Competitive era. Holistic education should include all round development of a student."
Overall development of the individual is the goal of education and we all must ensure that no stone is left unturned to equip the students of today for the future challenges of life. This will require tremendous self-motivation on the part of all concerned but will be fulfilling for the students as well as the faculty. I wish to congratulate the entire facets, for their all-round development.
I wish you all the best achieving greater success and scaling newer heights in your education and career ahead."
Mr. Satpal